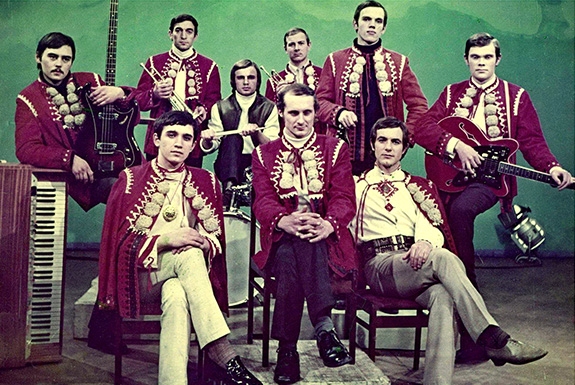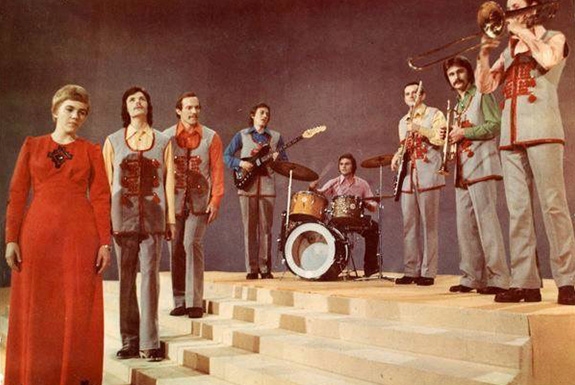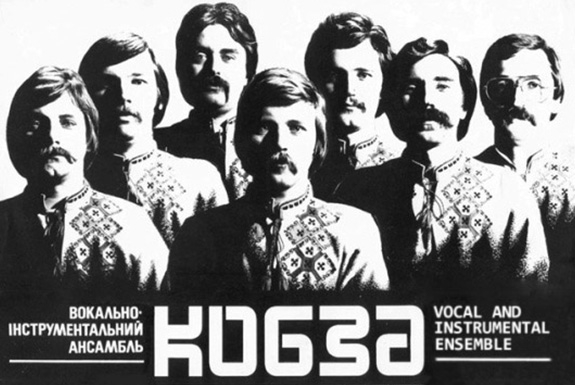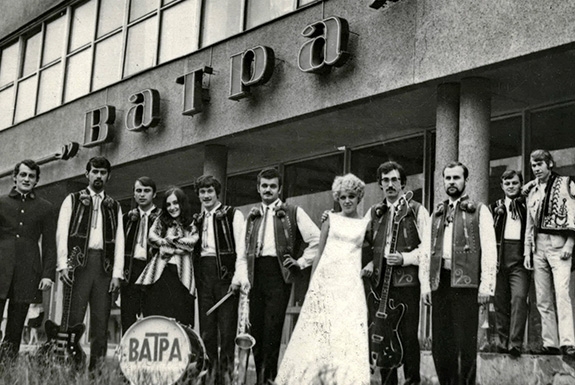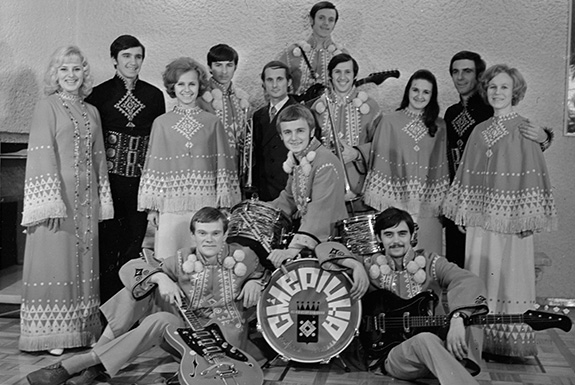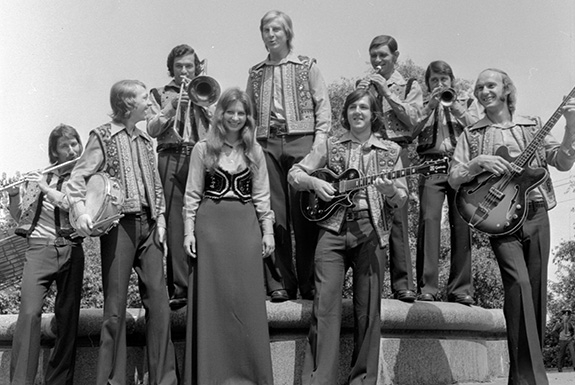 ◀︎ BLÄDDRA ▶︎
Moustache Funk
Visas på Fyrisbiografen sön 28 aug kl 17:45
TRAILER
Visning till stöd för Ukraina. English subtitles
En film av Oleksandr Kovsh och Vitalii Bardetskyi
Land
Produktionsår
Längd
Genre
Åldersgräns
Manus
Språk
Textning

Ukraina
2021
73 min
Dokumentär
Från 15 år
Vitalii Bardetskyi
Ukrainska
Engelska

Moustache Funk beskriver popmusikens uppkomst i Ukrainska SSR under 1970-talet. Alla biljettintäkter går till organisationer som arbetar i krigets Ukraina. Info om vilka organisationer det blir kommer inom kort.
Filmen visas med ukrainskt tal och engelsk text.

---

Moustache Funk is a documentary about one of the brightest periods of Ukrainian pop music.

The early 70s is a golden epoch of our popular music. Hundreds of songs of exquisite beauty. Groundbreaking sound. Futuristic suits. How and whence could all of this emerge in a Soviet socialist republic?! How did a brand new music scene, original in sound and philosophy in every way, and at the same time absolutely in sync with global music trends come forth? Signature music, in a nutshell!

Under the direction of the Politburo, VIAs (vocal-instrumental ensembles) began to appear in the Ukrainein the late 1960s to become analogues of the Westernrock bands. But something went wrong: instead of loyal musicians, the government got a modern and original music scene. Smerichka, Berezen, Dzvony, Vodograi, Mriya, Svityaz, Zhyva Voda, Berkut, Vizerunky Shliakhiv, Muzyky, Kobza, Arnica and hundreds of them ensembles… practically in every Ukrainian town. These musicians did not like their bands to be called VIA. Now this music will have a new name - Moustache Funk!

The film is produced by the TTM studio with the support of the State Film Agency of Ukraine and the Ministry of Culture of Ukraine. Idea and screenplay by Vitalii "Bard" Bardetskyi, director - Oleksandr Kovsh, DOP - Sergii Mishchenko, producer - Andrii Granytsia.

English subtitles!
The takings from this screening will be donated to non-governmental organisations working in Ukraine.

Land
Produktionsår
Längd
Genre
Åldersgräns
Manus
Språk
Textning

Ukraina
2021
73 min
Dokumentär
Från 15 år
Vitalii Bardetskyi
Ukrainska
Engelska


Skriv ut information om filmen

Filmen på IMDb